Condom Hat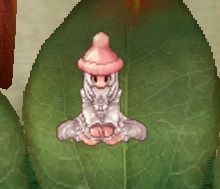 stats and effect gain from condom hat are :
All stats +5, Def +10, Mdef +5
Condom hat is equipable by all class.
To make condom hat you need :
100 Fluorescent Liquid (Item ID# 7326)
200 Sticky Mucus (Item ID# 938)
50 Elastic Bands (Item ID# 7200)
100 Slick Paper (Item ID# 7111)
200 Mystic Coin (Item ID# 9148)
10,000,000 Zeny
If you have all material, talk to the Safety Man who can be found at mystic_shop 160 198. He will give you great item "condom hat"
page revision: 3, last edited:
22 Apr 2014 05:16