Blue WeeD (Item ID# 9644)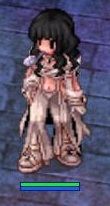 Smoke it well, smoke it good! As the Rastaman, Boby Marley said: "Don´t forget your history nor your destiny." After reading this passage, you become a Mudkip! Yay!
Decreases damage from melee attacks by 15%. Raises flee by 10%. Impossible to refine this item.
You'll need the following:
200 Crystal Blue (Item ID# 991)
500 Mystic Coin (Item ID# 9148)
200 Ancient Lips (Item ID# 1054)
500 Heart Of Mermaid (Item ID# 950)
20 Blazzer Card (Item ID# 4215)
100 Million Zeny
Take the items needed to Bubba Marley located at mystic_shop 160 210.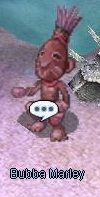 page revision: 4, last edited:
15 May 2014 09:46